Self Collect at Ninja Points (SG)
You must submit the LOCATION SHORT NAME & the postal code as your shipping address, otherwise, it will be regarded as delivery.
Only available in Singapore.
To begin
1. Go to https://www.ninjavan.co/en-sg/ninja-points#find-a-ninja-point
2. Checked the box only ☑ Pick up a parcel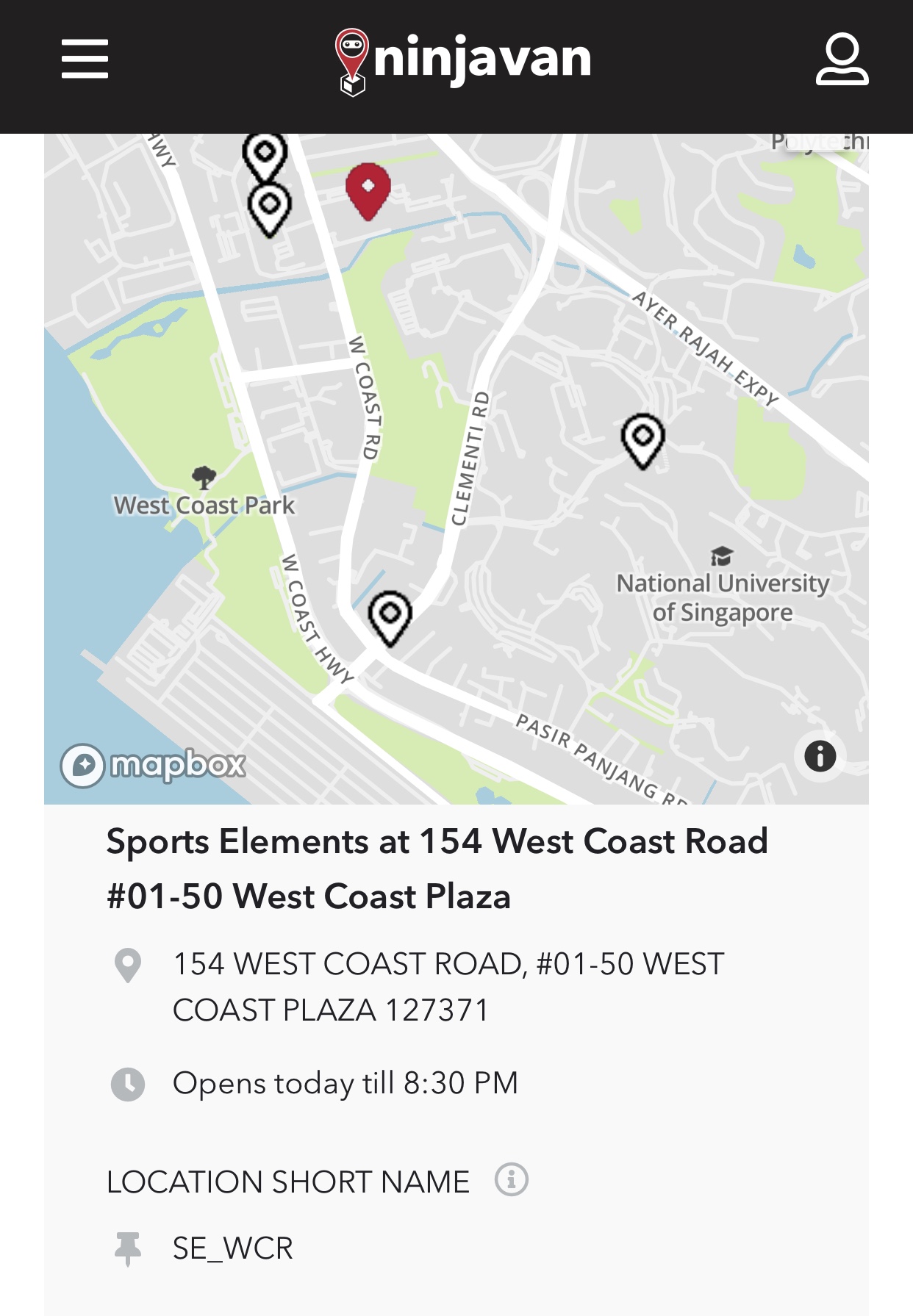 3. Copy the LOCATION SHORT NAME (IS_CW) and the postal code
4. Paste & save as your delivery order address

5. Submit the delivery order by selecting the shipping method with (Ninja Points). Wait for an SMS notification when your parcel is ready for collection.
How does it work? https://www.ninjavan.co/en-sg/collect-parcel
When the tracking status shows "OUT FOR DELIVERY", you should receive an SMS notification (OTP/QR code) within 6 hours and parcels must be collected from the Ninja Points within 24 hours from the status time.
If you did not receive an SMS for the OTP/QR code, please contact us by the next working day between 9am and 3pm.
Alternatively, you can contact NinjaVan at +65 6602 8271 | support_sg@ninjavan.co
When the parcels are not collected within 24 hours, it will be returned and there will be fees for the rearrangement.
Take note: Length + Width + Height cumulative cubic dimensions of 80cm , Weight up to 5kg
Available only from China Shenzhen to Singapore.
Refer to the Delivery & Service fee
If you do not want to self collect, please select the options Delivery.